The vacation rental software that increases your bookings on autopilot
Everything you need to advertise your accommodations, increase your bookings, create a perfect experience for your guest and analyze the results.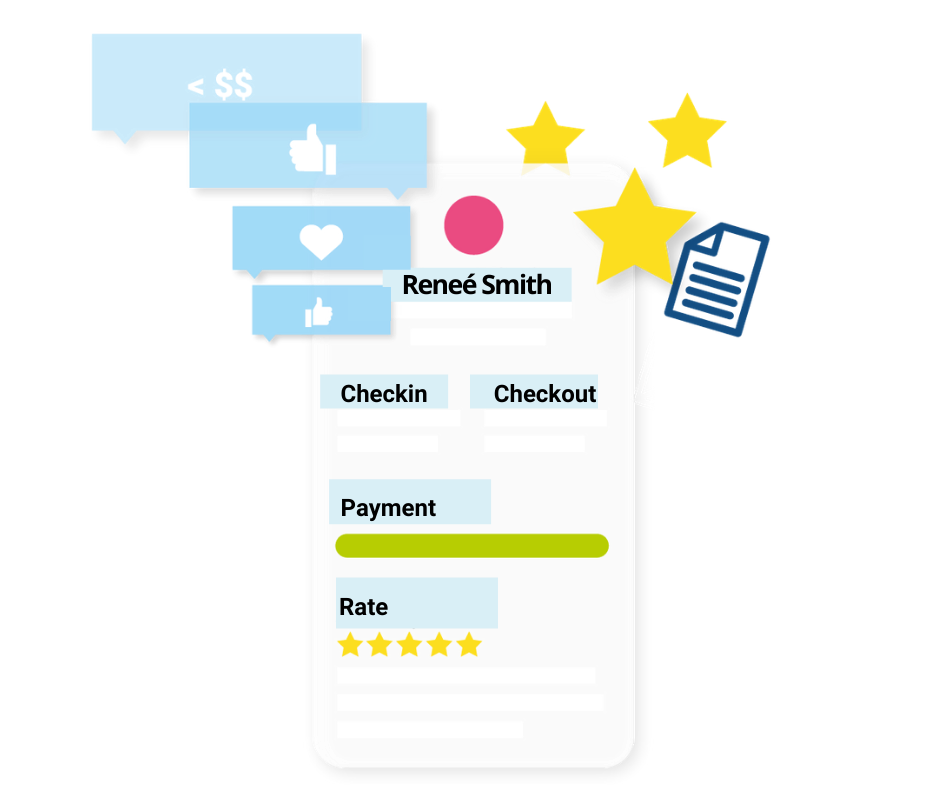 Stays assists you throughout the guests' journey
Have a good relationship with your guests from when they announced their stay until checkout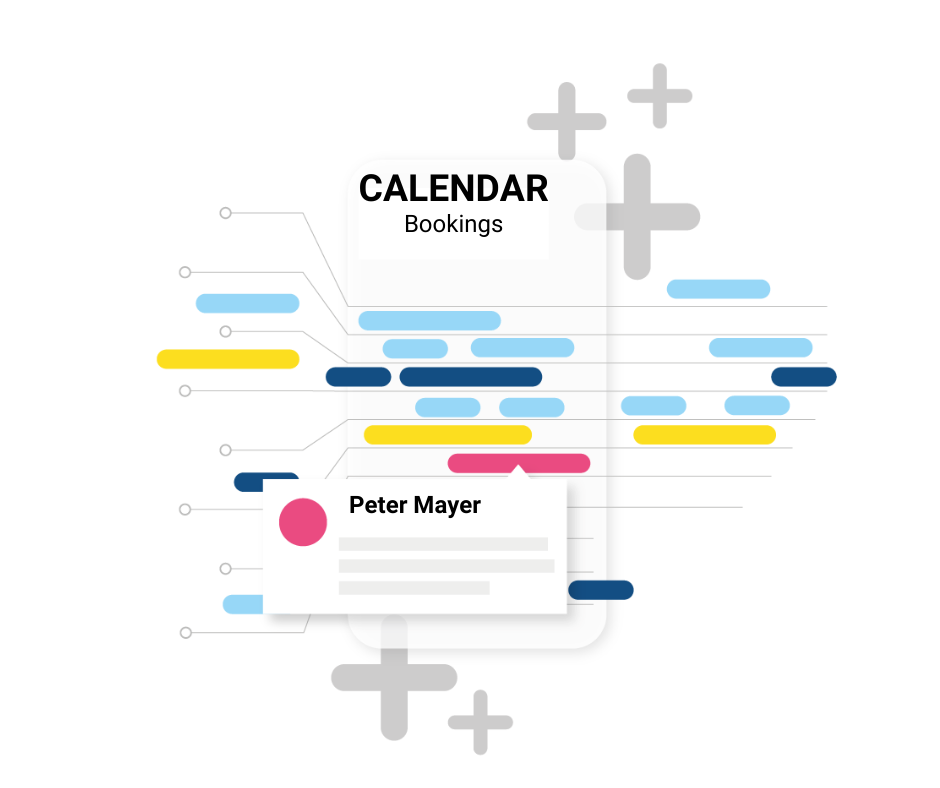 Increase bookings and attract more guests
Stays integrates your listings with dozens of sales channels and creates your own website optimized for Google.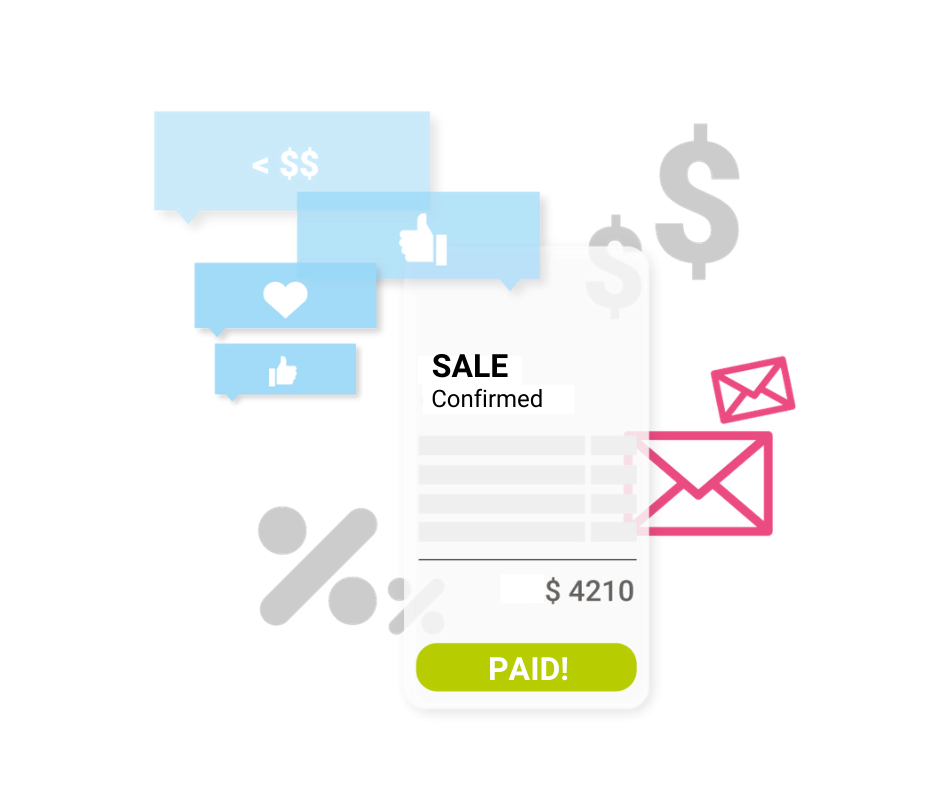 You set your pricing and hosting rules and Stays helps you sell with one-click online payment tools, estimates and contracts.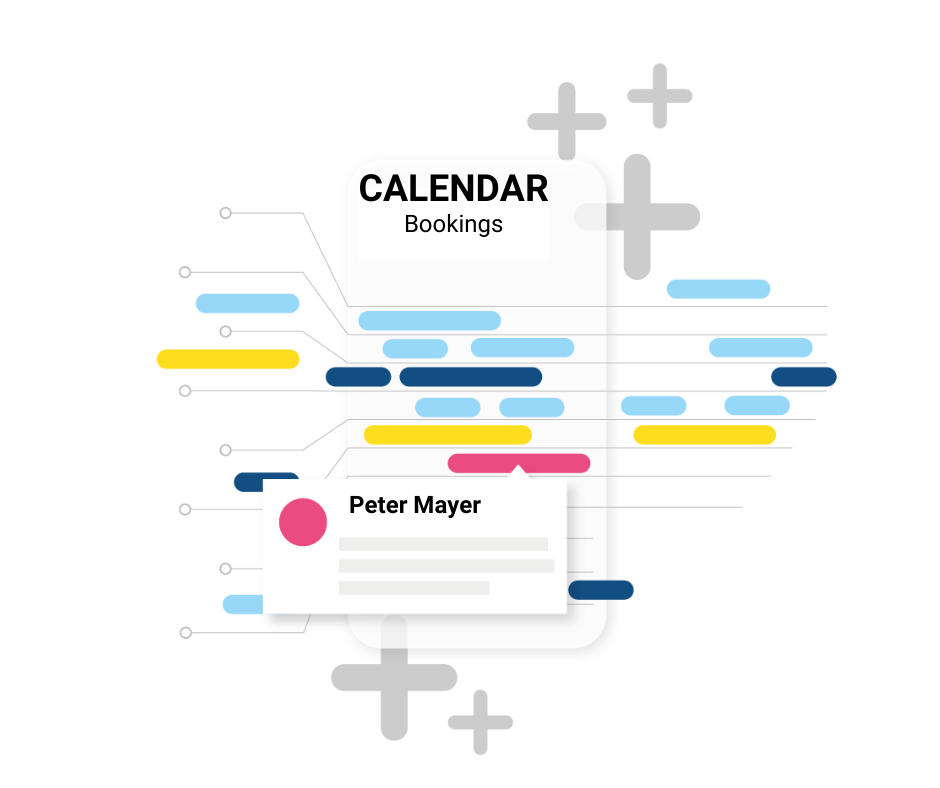 Receive more positive reviews
Take care of your guest's entire experience using Stays and automatically receive up-to-date accommodation information such as check-in, check-out, cleaning and maintenance.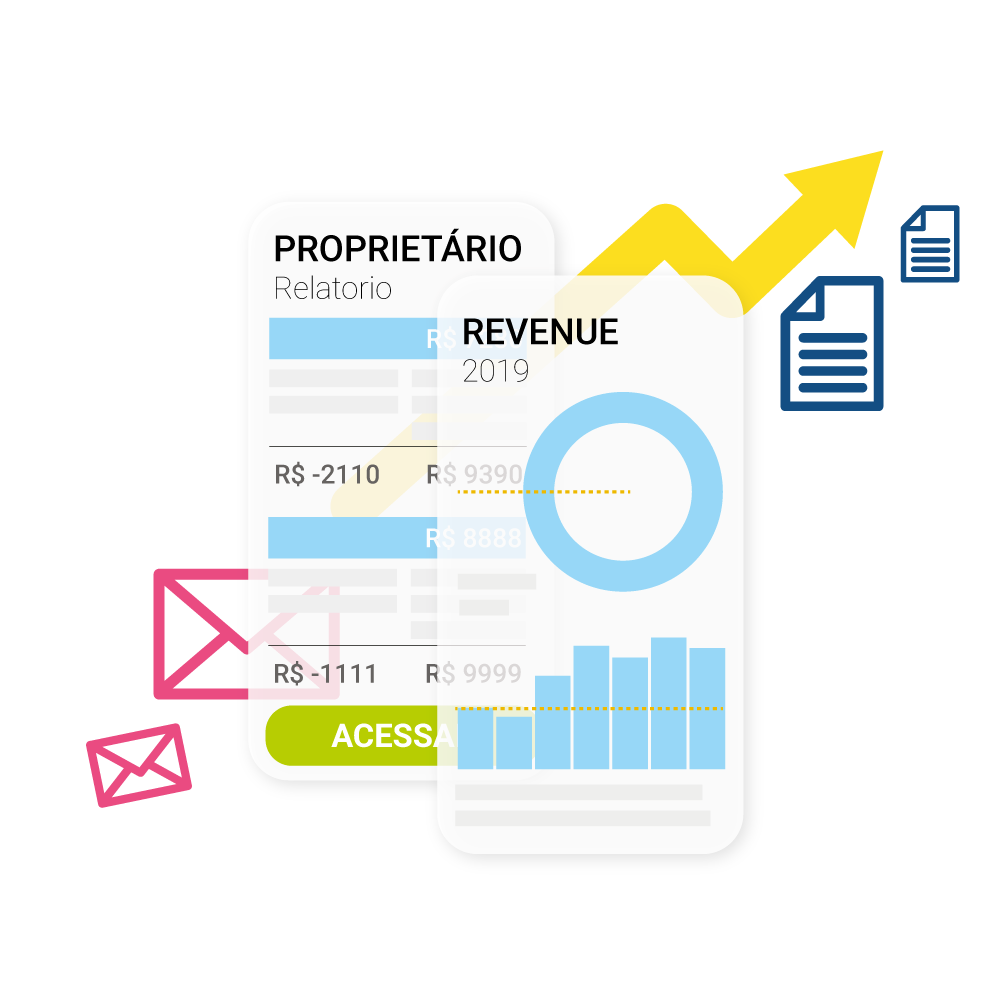 Analyze your results in visual reports
Veja em um relatório atualizado diariamente de quais canais de anúncio vem os seus melhores hóspedes, como está o seu fluxo financeiro e como está sua venda no dia a dia.
Find out more about the tools that will help you
get more bookings
and lower your operating cost
Stays is the leading tool for vacation rentals in Latin America
We are recognized by the Brazilian media as those who are responsible for professionalizing the vacation rental market.

"Two young entrepreneurs are disrupting the digital world in vacation rentals"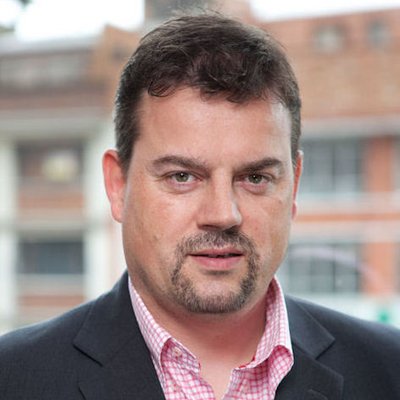 Tobias Käufer
DW International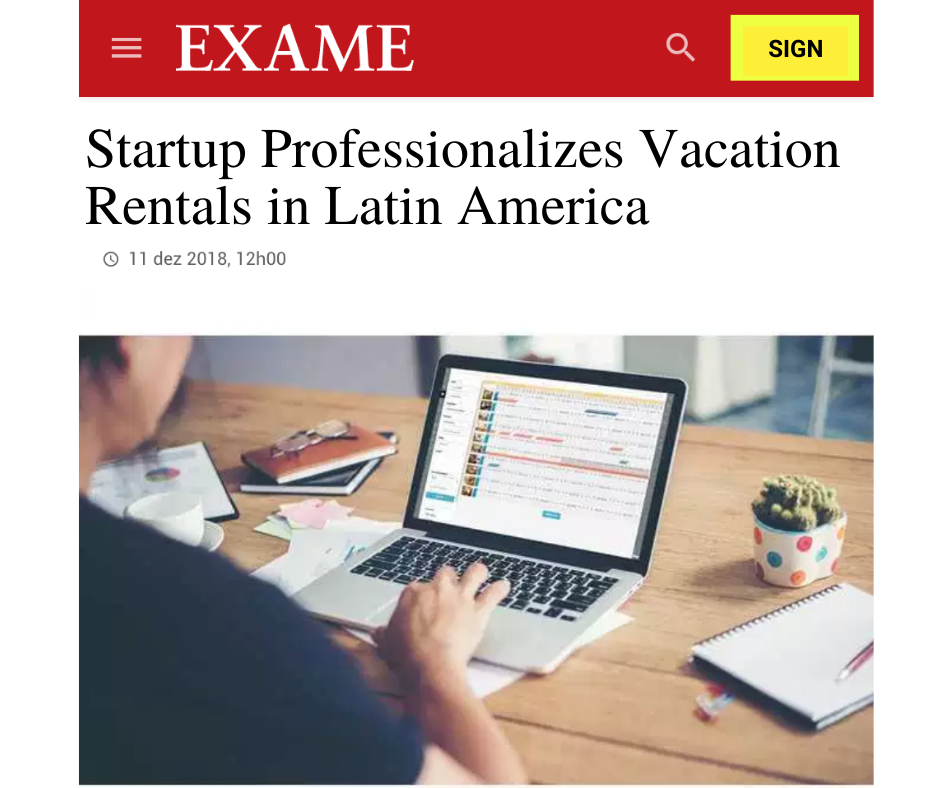 Success stories in the vacation rental market using Stays
" O tempo que gastávamos para colocar uma propriedade em todas as plataformas nos tirava praticamente o dia inteiro ou mais.Hoje, com a Stays, em menos de 1 hora, a propriedade já está nos principais portais de locações como booking.com, VRBO, Airbnb, Expedia, etc. O software não somente ajuda com reservas, mas também oferece relatórios, gestão financeira, ferramenta de usuários e gestor de tarefas operacionais, no qual cada setor tem seu acesso específico, seja o proprietário, ou o setor de manutenção, limpeza, check in, check out, laudo de vistorias, etc. A Stays também conta com atendimento de profissionais atenciosos, capacitados e especializados, prontos a te ajudar por telefone, chat e vídeo chamadas."
"A Stays nos ajuda muito na operação, principalmente pelo seu channel manager e a possibilidade de automação de tarefas via API. Com isso pudemos realizar nossa própria política de precificação dinâmica e extrair o máximo do calendário dos nossos imóveis. Além disso, as estatísticas de reservas fornecidas nos auxiliam nas tomadas de decisão e a planejar o futuro da empresa."
""A Stays facilita muito a gestão das rotinas e processos da minha operação e me permite ter um portfólio muito grande de imóveis mantendo a minha equipe enxuta e a qualidade alta nos nossos serviços, da qual não abro mão. Além da ótima ferramenta, o atendimento da Stays me surpreende sempre! Sou um dos primeiros clientes deles e sempre me entregaram muito mais do que a expectativa, consistentemente, desde o início. A equipe estratégica também é muito antenada no cenário do mercado brasileiro, o que sempre me deixa tranquilo de estar em boas mãos. Já usei outras ferramentas famosas e gringas e não existe comparação. Além de tudo, são acessíveis e estão sempre abertos a feedbacks e melhorias do produto.em>"
"
Hoje a gente não visualiza a Rio Spot Homes sem a Stays.
Toda parte do
channel manager
do sistema nos facilita demais o trabalho. A partir do momento que a gente insere uma reserva no calendário, isso é sincronizado para todas as OTA's parceiras. Isso é fundamental. Antigamente a gente passava o dia inteiro nisso, tínhamos que entrar em cada extranet para efetuar os bloqueios de toda reserva que chegava e não dar overbooking. Sem dúvida a gente teria pelo menos umas 3 ou 4 pessoas para fazer o que o channel manager da stays faz hoje.
"
A Stays trouxe para nossa empresa clareza de números e dados, fazendo com que tenhamos hoje muito mais organização na empresa. O sistema nos permite trabalhar de forma mais segura, tranquila e com mais profissionalismo, fazendo com que tenhamos mais tempo para dar atenção ao que realmente interessa, que é encontrar a melhor solução e acomodação para nossos hóspedes de acordo com as necessidades de cada um. Já passamos por outras quatro plataformas do mesmo seguimento, mas nenhuma delas nos atendeu tão bem como a Stays. Estamos muito satisfeitos e recomendamos esse sistema."
"We tripled our occupation rate using Stays. We manage to update much information regarding property registry, tariffs, amounts and availability all in one place, with Stays, and it transmits to the Extranets. Previously, I had to go from Extranet to Extranet to register and update everything. It's an incredible productivity gain".
"Thanks to Stay, I now administrate 50 properties in Rio de Janeiro from Sweden. Com menos de um ano de operação, eu acabei tendo que optar por um sistema de aluguel por temporada, para poder controlar os calendários, fazer a divulgação dos apartamentos nas OTAs e tudo mais. Hoje, em outubro de 2018, posso dizer que tive um crescimento de 900% no número de imóveis."
Stay helped me go from 1 apartment to 45 in a year. The system is very good because it gives one a foundation. There are many things that they want to improve and they do improve at every passing day. They always treat me kindly, with much attention to everything I ask for. They are always seeking innovation, to be ahead in the channel. I have no regrets for having chosen Stay to work with.
Talk with our team and find out how to increase your vacation rental by 37%
You will receive a call from an expert who will help you optimize your results and decrease your effort.
Talk with a Vacation Rental Consultant
Latin America
Brazil +55 21 97954 0227
Asia
HK:+852 8192 9609
North America
USA: +1 3474 801792
Europe
Germany: + 49 6224 5594297